Financial Freedom for
Veterans
Those Who Serve
Active Duty
Spouses
Military Families
Active Duty Passive Income (ADPI) was born from the idea that there absolutely has to be a better way to plan for one's future while still in the military. Whether you plan on staying in for 3 years or 30 years, some day you will be a civilian again and will need to find a new source of income.
ADPI Founder Markian Sich discovered a strong passion for real estate investing by searching for the absolute best way to increase his income. After months of research, he jumped right into partnering with his family on both Multifamily Real Estate and Single-Family Real Estate deals.
Markian started building Active Duty Passive Income as a way to document his journey, educate other military and veterans, and foster a community of like-minded individuals with the common goal to better their lives and to achieve financial freedom. Soon after the website was live, other real estate investors joined the ADPI team and have made it into what it is today:
The best place for military members and veterans to learn about real estate investing and grow their passive income!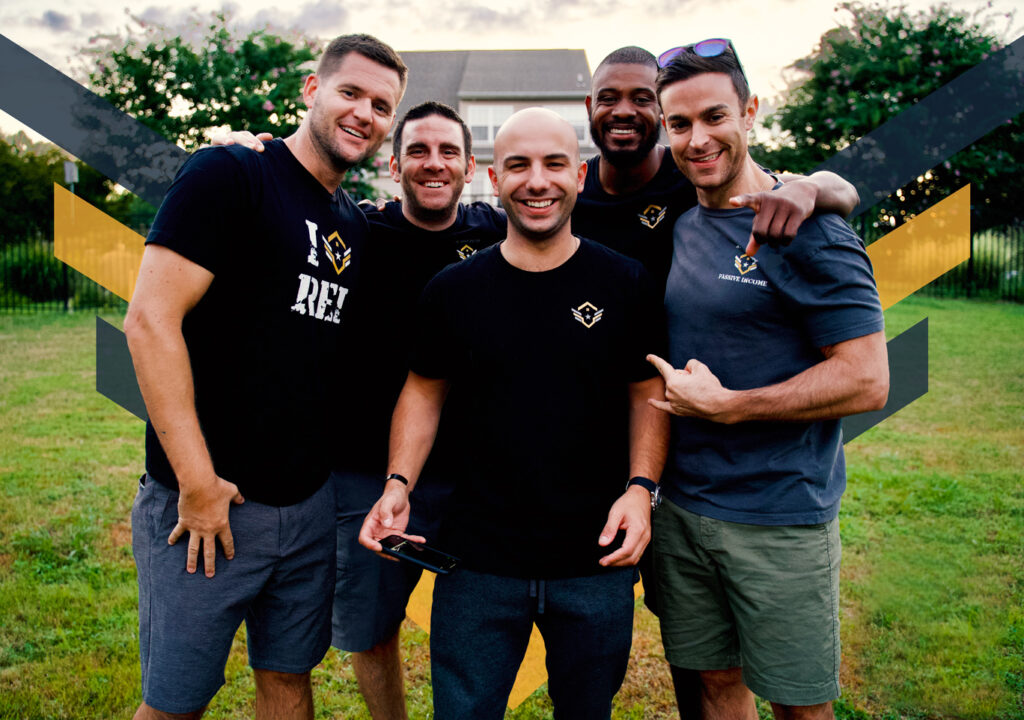 Providing Life-Changing Financial Education for Military
Our team strives to educate, mentor and empower active duty service members, veterans, spouses and military families to reach financial freedom by creating passive income through real estate investing. Our goal is for Active Duty Passive Income (ADPI) members to own as much of America as possible.
We create and lead the industry by example in a niche so vastly under-developed and needed.
We provide steadfast commitment to this mission that inspires teamwork, camaraderie and pride through determination, integrity, consistent growth and taking massive action.
Chief Operating Officer / Co-Owner
Victoria is a real estate investor, educator, and affordable housing advocate. After becoming a military spouse she spent almost a decade in serial entrepreneurship while moving cross country almost yearly with her active duty spouse…
Co-Founder / Chief Product Officer
Eric Upchurch is an Army Special Operations veteran who grew up in Central Iowa before attending college in California. He has a passion for educating the military community on how to create long term wealth through real estate investing…
Chief Financial Services Officer / Co-Owner
Spencer has more than 17 years of experience in the financial services space, starting off as a teller and working his way up to be a private banker for over a decade. Most recently, he was a consultant to financial institutions…
United States Marine Corps
VP of Member Experience / Co-Owner
Jill has a knack for solving problems, which, when combined with the frequent relocations found in military life, results in a chronic case of serial entrepreneurship. Her professional experiences range from the legal industry to running international…
After serving 9 years on active duty in the Air Force I he realized he had other ambitions. He was great at what he did and loved the military but felt there was something else out there he should be doing. While on active duty his wife and he started a side hustle in wedding photography.
Co-Founder / Podcast Host
Mike first got involved in investing to build something for himself and his future family. He realized at 25 years old, he had nothing of value to carry forward after the first quarter of his life. He knew living paycheck to paycheck was not an option, and wanted to learn more…
Podcast Co-Host / Director of Single Family Education
Kevin began his real estate investing journey in late 2018 after using his Veteran Affairs (VA) Loan Entitlement to house hack a Quadplex in Savannah, Georgia. Through careful quality improvements, Kevin was able to renovate each unit and raising the…
Kelly is a 14-year Air Force spouse, real estate agent, real estate investor, and virtual assistant. After starting out as an intern with ADPI in 2019 and later acting as ADPI's blog coordinator in Jan 2020, Kelly is thrilled and honored to take on the role of ADPI's…