Written by: Kevin Brenner
The Subtle Art…
If you haven't already, log into Amazon and order a copy of Mark Manson's The Subtle Art of Not Giving a F*ck. This is a mindset book. It has absolutely nothing to do with real estate. So why is it one of the most highly recommended books out there for aspiring entrepreneurs and real estate investors? Simple – because like Robert Kiyosaki in Rich Dad, Poor Dad, Manson uses a counterintuitive approach to establish extreme self awareness in a society that misinterprets true extraordinary behavior with what was once considered by many to be normal. It's one of those reads that very abruptly brings you down to Earth and lets you know that you aren't that special. You aren't any more or less special than anyone else reading this blog right now.
So why am I blathering on about all of this, you may be asking yourself? It's this book, combined with many other blogs, podcasts, books, articles, meetups, networking events, and phone calls that helped me to propel myself in the direction of success. By my standards, I'm still far from success. But, I have taken a tiny baby step in the right direction. It begins with education. If you are expecting others to take you with them, then you are in for a stark reality check. Educate yourself on whatever it is you need to accomplish in order to reach the first level of your definition of success. Now that I got that out of the way, let's talk about some real estate.
8 Units in Less Than 10 Months!?
If you've read my first blog then you know how I was able to leverage my VA entitlement to purchase a Quadplex. I have since PCS'd to Washington DC and was faced with what seemed like an impossible task – rehab and reposition a Quadplex from 600 miles away – with no money. Well, the truth is as time went by I really struggled to wrap my arms around this project. Consequently, the building continued to deteriorate and all my tenants left. Because I couldn't scrape together any residual cash flow, I began missing mortgage payments and now I'm facing foreclosure and possible bankruptcy. Real estate investing is a big mistake and I'm never going to do that again…Not!
I know you know that's not how this story ended. In fact, I was able to secure a line of credit from a small community bank to fund my rehabs. I was able to reposition the entire building and replace the old trouble tenants with new tenants that pay over double the rent roll! In the last week, we've finished our final rehab and closed on another Quadplex in the same neighborhood – for $32,000 less than the first one! While this all sounds nice and rosey, don't think for a second that it was easy. It's taken a lot of work. In fact, I usually spend about 2-3 hours per day working real estate. That's on top of my 9-5 with the Air Force. Keep reading to find out how I scaled to 8 units in such a short period of time!
Real Estate Investment Strategy
As I alluded to earlier, there was a lot of work that went into repositioning my first Quadplex. That being said, I didn't jump into this deal (or any other deal) half-cocked without a strategy. My market happens to be saturated with older small multifamily properties. Over the years, investors come and go taking these properties off the market and holding them to supplement their income. After some initial research, I found that very few investors actually fixed up the units. Instead, they would purchase and get tenants in there as soon as possible. Usually, the deals were good (especially after the 2008 crash) where as-is units renting for slightly below market still cash-flowed nicely. However, in the past 10 years, my market's landscape has changed. The city has continued to expand as more and more business has driven an increase in tourism and overall population growth. As a result, rent has jumped significantly across the city. I've found that a lot of the investors who bought after 2008 have not kept up with the rental increases, especially if their units required cosmetic updates.
As an investor, I recognized that I could use my active duty W-2 to secure bank leverage and apply the BRRRR strategy to small multifamily properties across my market. I jumped at the opportunity and began right away with my first Quadplex. So far it's been an amazing investment that cash flows like a champ (especially since I secured 0% down VA financing)! There is one question you must ask yourself before you step into any real estate investment – what is my exit strategy and when will my investment be returned? You'll never zero in on a good deal if you don't have an underlying strategy. If you do it right, this strategy is both niche and scalable across your market. Fail to plan and you are planning to fail. Plain and simple.

My Latest Deal
As some of you may know, I recently closed on another Quadplex. I intend on using the same MFH BRRRR strategy to add value to each unit and raise rents to market value, thus forcing appreciation into the building to a point where I can refinance and pull out enough cash to invest in another building. For a deeper look, read below to check out the Real Deal Breakdown.
Where do I find my real estate deals?
I found this one on the MLS. I was scrolling through Trulia one evening and I found it as a brand new listing. Just as I was texting my agent, he called me to tip me off (great minds think alike right)? Anyway, we jumped on it and I submitted 3 offers – One all cash, another Seller Financing, and a third Conventional Mortgage. Two days later my agent called me and told me we didn't get it. I was a bit crushed. End of story right? Wrong. About 2 months down the road, the deal popped back on the market after the original buyer's financing fell through. Because my agent had a good relationship with the seller's agent (relationships matter people), we got first dibs. I made sure to lock this down with a full list Conventional Mortgage offer. We got it accepted later that day! Boom! Now I just needed to figure out how to come up with a $78,500 down payment. Shit.
How do I fund my real estate deals?
Rather than have a nice cry after losing the deal the first time, I began researching how to raise private capital. I knew that if I wanted to scale quickly I would have to use other people's money (OPM). I read three books and consumed every podcast I could get my hands on in those two months. I also began marketing myself to potential investors. My brother and sister-in-law, both high income earners, were interested in getting into the real estate game. They saw what I was doing with my first Quadplex and were impressed. They also knew how serious I was about real estate. At the same time, some college buddies of mine reached out and expressed interest. How'd they know that I was an active real estate investor? Simple – social media! I was posting constantly about real estate on both Facebook and Instagram. Once the deal reappeared out of the blue, I called my brother. I sent him professional proformas and a structured private money loan deal in which they could invest passively with me to realize a nice return on their money. Long story short, they backed out.
Luckily, I had a line of backup investors looking to jump at the next opportunity. I reached out to my college buddy and after some negotiating, he agreed to front $85,500 (25% down and some closing costs) for a private money loan at 7% and a little back end equity upon refinance. Now I was able to purchase an entire building for a whopping $3,500 out of pocket (earnest money and inspection fee). All because I was able to leverage my own knowledge about real estate to provide a wonderful opportunity to help a great friend build some serious wealth. It pays to know what your talking about!

What's the plan?
The plan right now is to BRRRR this deal. Most of the tenants are on month-to-month leases which is ideal because we have the right to remove them relatively quickly (60 days). I plan on removing the tenants who do not pay on time, rehabbing their units, and renting them out at market value. Tenants are currently paying $650 per month. Market rent for a fixed up unit of that size ranges from $1200 to $1400 per month. Whoa! Crazy right!? So how am I going to fund these rehabs? I am going to use a 15 month interest free credit card to fund everything. I should have all of the units renovated within 8 months. This gives me an additional 7 months to use the significant cash flow from the building ($2,800/mo) to pay down my credit card. Whatever I don't pay down will get taken care of when I refinance the building. In order to avoid stupid high credit card interest, I will transfer the balance to another card using a promotional 0% balance transfer deal commonly offered by credit card companies preying on poor in debt Americans (can you tell I have a love-hate relationship with banks). The increase in rent will help justify my conservative comp based ARV of $485,000. If we can hit this number, which I'm very confident in, then I'll have enough money to cash out my original mortgage, my private money lender, and cover down on the remaining rehab costs. These figures also reward my troubles with about a $30,000 kicker which I will use to apply to the next deal. Our timeline for this project is approximately 18 months. That being said, I made sure to structure a 36 month balloon with my investor, just in case.
The Recap on my Real Estate Journey
Well that's the story. It was a lot of work, but totally worth it! This deal allowed me to double my rental portfolio while only offering up 25% back end equity (post refinance). While that sounds like a lot, remember the old saying, "75% of a good deal is better than 100% of no deal." In the future, I intend on using similar strategies to fund more deals. Everyday I am taking baby steps towards success. Whether that's systematizing my business, building my website, posting on social media, or writing this blog – everything I do is intentional with the underlying goal of achieving the first level of financial freedom by the time I separate the Air Force.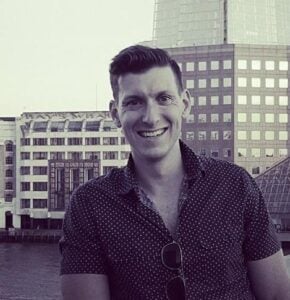 Kevin Brenner is an Air Force Veteran, ADPI Hero, MREIA instructor, blogger, and an active multifamily investor. You can reach out to him through the ADPI Facebook group!