Legal Requirements of Real Estate: Rental rates are high right now, and investing in real property to rent may be tempting. Here are the legal considerations of owning and maintaining a rental property, from the office of a top Philadelphia bankruptcy attorney.
Important Points in Legal Requirements of Real Estate
The Lease
A lease is a contract between you and your tenant that sets forth the terms of renting the property. It may be a one-year lease or longer and can establish the terms of automatic renewal if you wish.
Every state differs as to required provisions and lease terms, however, a typical lease will include:
The names and addresses of the landlord ("lessor"), tenants ("lessees"). and the contact information for the property manager or company if applicable;
The rental property address ("the premises") and details such as whether there is an off-street parking space, storage, furnishings, and use of outdoor space or common areas;
The beginning and end date of the rental term;
The process of renewing the lease or converting to the month-to-month tenancy;
The amount of rent due, when it is due, and how payments are to be made;
The amount of security deposit required;
Whether a cleaning fee will be charged upon vacating the rental;
What utilities are provided by the landlord and what utilities are paid by the tenant;
That the property is "habitable" and that the tenant is required to notify the landlord if any defective or dangerous condition arises;
The tenant's repair and maintenance responsibilities;
When, why, and how the landlord or property manager may enter the property (this is highly regulated by the laws in your state);
Whether the tenant is required to notify the landlord if they will be absent from the property for a specified number of consecutive days (common in colder locations);
Prohibitions on using the property or adjacent areas for illegal purposes;
Prohibitions against smoking, pets, or more than a specified number of occupants (usually two per bedroom);
Prohibitions on running a home business from the property;
Prohibitions against subletting or assigning the lease;
Limits on guest stays without landlord approval;
Assigning responsible for attorney's fees and court costs in case of litigation;
Grounds for either party to terminate the lease.

The Security Deposit Account
State law will guide you as to how much you can retain as a security deposit. Typically, landlords ask for first and last month's rent but may be lawfully permitted to ask for and retain more, for example, for a vacancy cleaning fee or to provide for potential repairs of damage by tenants' pets.
State law will also dictate the type of account you deposit these funds in. You may be required to have a trust account or an interest-bearing account held in the name of your tenant. Whether you can retain any of those funds when the tenant vacates will depend upon what the laws in your state permit, but in general, it is typical to retain funds to pay for cleaning and repair of the property once the tenant vacates.
Establishing and Maintaining Property Habitability
Your state and local government regulate the condition of rental property. As a landlord, it is your responsibility to bring the property into habitable condition under those regulations. Before a tenant takes possession of the property, an inspector from your town, city, or county will visit and either issue a Certificate of Occupancy or tell you what aspects of the property require repair or improvement.
A rental property is typically subject to requirements such as the number of egresses, the presence of a fire extinguisher and smoke alarms, testing for and perhaps the removal of lead paint, and a fire escape if the property is on an upper floor, 
Know that if you intend to rent to federally subsidized tenants (commonly known as "Section 8"), your property will be subject to additional federal requirements.

Understanding Tenant's Rights
Tenants' rights are provided in detail in all states. The industry of leasing residential real property is highly-regulated due to the excesses and abuses of landlords in the past.
To understand your tenants' rights, visit your local court website and navigate to the landlord-tenant page. Disputes between landlords and tenants are so common that many jurisdictions have separate landlord-tenant court and remedial procedures such as mediation and arbitration. Most jurisdictions provide templates for landlords and tenants to use to represent themselves in court pro se.
Be prepared – eviction for non-payment is a lengthy legal process that favors the tenant.
Understanding Landlord's Rights
Landlords have the right to be paid rent in full and timely, to be notified if there is a dangerous or defective condition in the property, and for the tenant to keep the property in good condition. Other than that, once the property is rented, the landlord is subject to strict regulation of why, when, and how they may access the property to protect tenants' rights.
Due to the coronavirus pandemic, evictions stay in many jurisdictions, and tenants are not paying rent. In essence, the government has stepped in and adjusted the terms of landlords' contracts with tenants to their detriment. How this will be resolved for financially distressed landlords is yet to be determined, and should be a factor in whether or not you invest in real property at this time or in the near future.
About the Author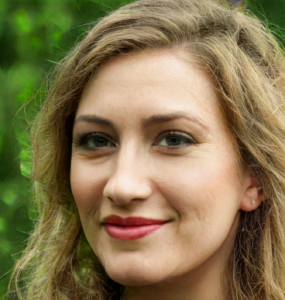 Veronica Baxter is a legal assistant and blogger living and working in the great city of Philadelphia. She frequently works with David Offen, Esq., a busy bankruptcy lawyer in Philadelphia, PA.