The growth of Active Duty Passive Income (ADPI) has been no less than incredible; some would say unprecedented in the real estate investing space.
When Active Duty Passive Income Started?
The military education platform, founded in 2017, which hosts both the Military Real Estate Investing Academy and the Military Multifamily Academy and masterminds, has quickly built a community of nearly 11,000 military members, veterans, spouses, and families. It boasts 10% month-over-month growth, with a staggering 93% community engagement rate, sustained over the last year. Their sole mission is to provide "Financial Freedom for Those Who Serve."
But this is just the tip of the iceberg for ADPI.
In the last 18 months, ADPI has added to its ranks a first-of-its-kind Employee Stock Ownership Plan (ESOP) mortgage branch, whole and term life insurance company, nationwide real estate agent referral and education network, commercial lending division, and affiliate agreements which provide both legal and tax advice in all fifty states.
The products and services that ADPI delivers are in place to serve its brothers- and sisters-in-arms, to reach as many service members as possible in one comprehensive location, and to continue to be the nation's leading resource for all-things "Military Real Estate Investing."
It may come as no surprise that they are also attracting dedicated and talented partners.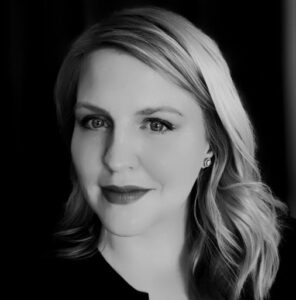 One of these partners, who joined the ownership team in 2019, is Victoria Griggs. She quickly displayed her passion and competence in the business operations side of the house, while assuming the role of ADPI's Business Systems Development Manager.
As a direct result of her efforts in keeping the company in-line and on target on the business operations front, ADPI is proud to announce Victoria's promotion to Chief Operations Officer. The team is excited to have Victoria lead the organization to future growth. "What I have found most incredible about ADPI is its commitment to the veteran family. Real estate education, WEALTH building education, is mission-critical to not only the current veteran family but to every future soldier as well. ADPI has disrupted the market with pioneering education, mentoring, and growth tools for the veteran real estate entrepreneur. As we move forward, we plan to continue to build the same legacy products and education around an array of entrepreneurial ventures that will lead the veteran family from service years through a transition to a life of financial freedom.
I'm looking forward to helping take the company to the next level in veteran education and services," Griggs added.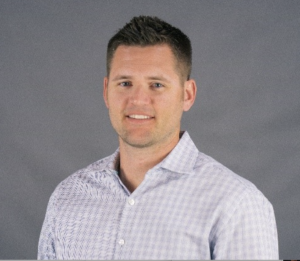 Another team member that has found his niche within the company is Co-Founder, Eric Upchurch. Since the beginning, Eric has consistently demonstrated his passion for public relations, product development, brand congruence, and quality assurance.
Eric has officially assumed the role of Chief Product Officer, where he can aid the team in developing national community influence, brand awareness, as well as product quality and consistency. "We have a top-notch team who are providing a ton of value to so many people. The way we will best serve them is to develop this company to a point where it can achieve its full potential and playing an integral part in that is what excites me about this position," Eric said.
"Eric and Victoria are assets as owners and teammates, and we are thrilled to have them in positions that are best suited for them individually and for ADPI. I'm excited for what the future holds with the two of them producing for the company and operating at full capacity," says company CEO and Founder, Markian Sich, about this new development.
If you are interested in learning more from the ADPI team, please contact [email protected]